To get in a system where end to end meets of a school are met.The goal of our business is to build an innovative educational environment where every element of a school's operations is smoothly integrated. We hope to offer comprehensive solutions that enable educational institutions to give their students a well-rounded and enriching experience.
The demand for innovation, adaptability, and individualised learning is challenging traditional educational approaches in today's world of rapid change. We think we can close the holes in the current educational system and completely change the way schools are run by utilising technology and fresh ideas.Our vision's core goal is to develop a complete solution that meets the various needs of schools. We are aware that running a school requires juggling a variety of responsibilities, from administrative work to curriculum planning, student assessments, and parent contact.
Our goal is to eliminate these complications by combining all facets of school administration into a single platform.We explain to the schools about the streamline administrative activities like attendance tracking, student data management, and fee collecting with the help of our all-inclusive solution.
Our platform will give teachers the tools they need to develop and deliver interesting lessons, evaluate students' progress, and give pertinent feedback. We will make it simple for teachers, students, and parents to communicate with one another, promoting openness and a collaborative learning environment.
In the future, we see schools utilising data-driven insights to continuously enhance their instructional strategies. Our platform will enable schools to make knowledgeable decisions and conduct focused interventions by gathering and analysing data on student performance, attendance trends, and teaching approaches.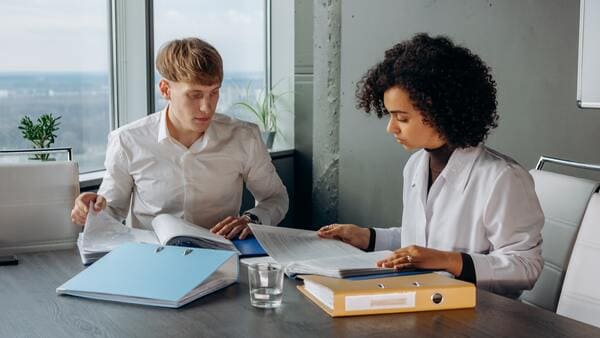 Our company's aim is to transform education by giving schools a comprehensive, integrated solution that meets all of their demands. With the tools and resources they require to succeed in a world that is changing quickly, we work to provide educators, students, and parents. We are dedicated to building a future where every student has access to a top-notch education that equips them for success by embracing technology and innovation.
We are one of the few sectors of the economy that produces performances and offers this kind of service to assist schools in automating daily operations.We distinguish out as one of the only market players offering such services when it comes to automating regular activities in schools.We have become the go-to company for schools looking for effective and simplified operations because of our dedication to offering cutting-edge automation solutions.
In addition to usability, we recognize the importance of seamless integration. Schools often employ a variety of software programs to manage their different processes.Our automation services are specifically designed to work harmoniously with existing systems, eliminating the need for schools to undergo a complete infrastructure overhaul. This integration ensures a smooth transition and minimal disruption to daily activities.Furthermore, we are dedicated to providing reliable support throughout your journey. From the initial implementation to continuous maintenance and support, our team is readily accessible to assist schools at every stage.We take pride in promptly resolving any issues that may arise, ensuring that schools have the necessary help to maximise the potential of their automation systems.
By choosing us as your school automation service provider, you gain access to a reputable market leader known for delivering practical and effective solutions.Our approach encompasses not only extensive knowledge and services, but also customization, usability, smooth integration, and dependable support.Together, we can embark on a transformational journey to enhance administrative efficiency at your school. Let's take the first step together.